It's revamped, polished, and even has a logo.
The bonus to updating my site, other than its chic and neat look, is the official Australia series! I'm so excited about this because it means you guys don't have to use a treasure map to locate the collection of "life in Australia" posts.
To see what I'm talking about, take a look at the top menu and under Kategories you should see Australia beaming in its new spot on the drop-down menu.

Can we just take a second to appreciate that I finally have a logo? It's simple but that's the beauty of it. Plus it's pink and who doesn't like pink?
… Touche.
In Australia, I plan to post weekly–no promises! I am a human intern with online college classes planning to socialize in my off time, but I will do my best. I foresee writing about topics such as but not limited to adjusting to life in Australia, visiting Koala sanctuaries, potential thrill excursions (not skydiving this time), and the sun rises at the lighthouse.
My intern company sends me lovely emails with useful information as the days wind down to my departure. Some emails describe the weather and others illustrate life in Australia. Currently, I'm most ecstatic about the temperature staying around 20° C (68° F). Yesterday, my location in Minnesota lowered to 7° C (45° F). It made me feel a bit like Olaf. Wishing to be gorgeously tan my snow white body.
It's good that I read these emails because I have to brace myself to learn a new language. Apparently, slang-lingo is very common throughout Australia and the link I'm going to share with you is the video my program sent me. I had to watch it twice because there are so many words I need to familiarize myself with at such a fast pace. Flashcards here I come.
One thing is certain during my stay in Australia. I won't be able to speak my Minnesotan accent because I won't have time to hold out long O's when ordering a meal. The goal is to shorten words and not lengthen them.
This is the first country I needed to apply for a Visa.
It was an interesting and simple process. I applied for a business-purpose visa due to my non-paid internship. Luckily, my internship directed me to the correct visa link because I would have spent days researching their immigration site looking for the correct visa.
I paid 140 AUD which is around 105 USD. That isn't a bad price to pay considering the apartment, flight, and food I need to budget. The visa application itself is a lengthy twenty sections, but that's to be expected when they're making sure applicants entering their country are not malignant crazed terrorists. Actually, it's fairly quick if you have everything in order. For instance, I needed my passport, license, passport card, bank statement, official student letter, and internship offer letter. It probably took me two hours to answer all sections of the application, scan the necessary documents, and submit my payment; part of that time was the site malfunctioning and rejecting any uploaded documents.
Tip: Those looking to apply for an Australian visa, don't procrastinate. Make sure you apply with plenty of time before your trip.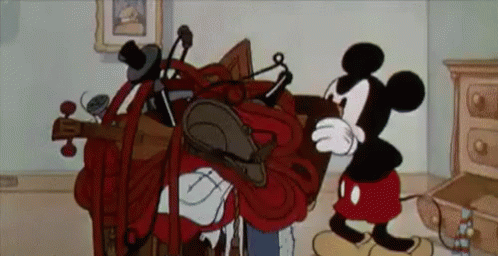 I'm going to leave you with that today. I need to figure out my packing lists for the single checked bag and one carry-on I'm bringing with me. Currently, my wardrobe is Minnesota bred and not suitable for hot weather. That being said, I need to start packing. Lord, I pray you to help me keep a minimalist attitude.
Hooroo, until next time!
Be Bright & Be You ❤
Kat